Struck-off Dr Derek Keilloh decides against appeal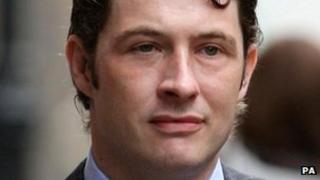 A North Yorkshire GP struck off over the death of a detainee in Iraq has decided not to launch an appeal despite a campaign by his patients.
Derek Keilloh, 38, was an army medic in Iraq in 2003 when Baha Mousa was severely beaten by British soldiers.
The Medical Practitioners Tribunal Service (MPTS) found Dr Keilloh guilty of misconduct in December.
Dr Keilloh said: "It is with a heavy heart that I am not able to lodge an appeal to the findings."
His patients in Northallerton had been campaigning to try and reverse the decision and for him to remain as their GP.
Mr Mousa suffered 93 injuries after he was arrested by soldiers who believed, wrongly, that he was an insurgent involved in the murder of four of their colleagues the month before.
Dr Keilloh supervised a failed resuscitation attempt, and the MPTS said he did "everything possible" to save Mr Mousa's life.
But, the panel said by not reporting the injuries to senior officers he failed in his duty to protect his patient from further mistreatment.
Legal reasons
The MPTS also criticised his "repeated dishonesty" in the courts-martial and public inquiry that followed.
A public campaign was started earlier this month to support him at a meeting attended by former patients.
Speaking at the meeting, county councillor Tony Hall said: "We have to send out a message to Dr Keilloh that this town very much supports the work that he has done in the years that he has been at the Friarage Hospital and at the GP surgery."
In a statement on the Support Local Doctor Dr Keilloh Facebook page, the doctor said: "I wish to make it clear that the support which has been co-ordinated and displayed visibly has not been futile. I recognise the collective efforts of you writing to the MPTS.
"Unfortunately despite the public opinion - strong as it is - it could not influence or assist the decision of appeal."
He went on to explain the legal reasoning behind his decision with an explanation from his legal representatives.
It explained that if they were to appeal to the High Court, the court would show "considerable deference" to the MPTS panel's earlier decision on whether he was fit to practice, as it was regarded as a professional panel and included one or more doctors.
Dr Keilloh added: "The benefit which the support has delivered has been greatly welcomed by my family and I. I have been overwhelmed by the volume and sincerity of support."