John Smith's Extra Smooth to become weaker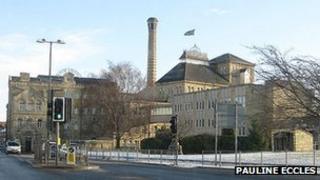 The alcohol content of one of Britain's best-known beers is to be reduced next month as the price of a pint increases.
The alcohol-by-volume (ABV) content of John Smith's Extra Smooth will be lowered from 3.8% to 3.6%.
Dutch brewer Heineken, which owns the brand, will bring the reduction into effect from 4 February, along with a price increase of about 2.5p a pint.
John Smith's was founded in Tadcaster, North Yorkshire, and the majority of its beer is still brewed in the town.
Extensive research
The ABV reduction will result in duty savings for Heineken which it said would largely be passed on to its trade customers.
A spokesman for the firm said: "We can confirm that we are in the process of advising customers about the decision to lower the ABV content of John Smith's Extra Smooth from 3.8% to 3.6% on all draught and canned product delivered from February 2013.
"The move to 3.6% ABV is designed to bring John Smith's Extra Smooth in line with competitor smooth ales that already sit at or below this alcoholic strength.
"Extensive research conducted with John Smith's retailers and consumers consistently confirmed that a 0.2% reduction in ABV does not compromise on the taste and quality that has made the brand the UK's most popular ale and we are confident that John Smith's Extra Smooth will continue to lead the ale category going forward."