Jobs lost as Lloyds TSB shuts Scunthorpe mortgage site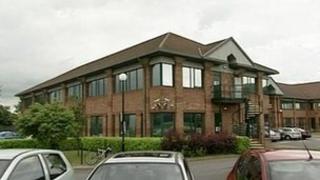 More than 100 Lloyds TSB staff have been made redundant with the closure of a North Lincolnshire-based mortgage processing centre.
In February, the banking group announced it would be closing three administration sites, including one in Scunthorpe.
The centre has now closed with the loss of 185 roles. A company spokeswoman said 35 staff had been redeployed.
North Lincolnshire Council said it was supporting affected workers.
The council's leader Liz Redfern said: "It goes without saying that we are doing everything possible in supporting these employees.
"We are making real strides in creating new job opportunities, which so far has resulted in 400 new jobs, including creating 56 new apprenticeship opportunities."
Ms Redfern said the creation of Enterprise Zones on the South Humber Bank would also bring a further 5,000 jobs when fully developed.