Safety work planned for York accident spots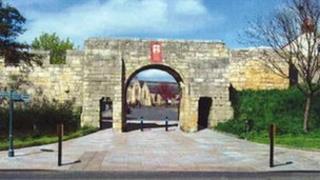 Work to improve safety at two accident spots in York is to be carried out.
The council wants to put in place a pedestrian crossing and improve pavements at the Fishergate Gyratory, where a pedestrian was killed in 2007.
Changes are also planned for the junction of St Leonard's Place, Bootham and Gillygate, an area where there has been nine accidents in three years.
The council said wider improvements were planned as part of its Reinvigorate York project.
York City Council said the work at Fishergate would make it safer for pedestrians to access the reopened York Barbican venue, particularly those using the St George's Field car park.
The council said most of the recent accidents occurred on the St Leonard's Place approach to the traffic signals.
A report said it appeared "poor lane discipline" was a contributory factor.
Proposals have been developed to ensure traffic lanes are clearly signed, more space is created for cyclists and sections of railings are removed.