Urgent work to repair North Bay sea wall to start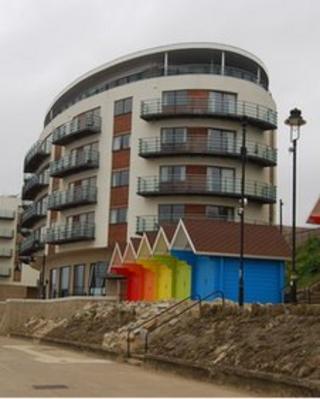 Vital work to repair crumbling parts of Scarborough's North Bay sea defences, which protect many hotels and homes, is due to start next month.
The £631,000 project will see sections of the sea wall repaired near the Oasis Cafe and close to the chalets beyond The Sands development.
The council said hotels and homes would be at risk if the sea wall failed.
A public information evening about the work is being held at the bowls centre in Peasholm Road on 6 December.
The age of the original sea defence structures date to 1890.
Additions and improvements were made to various sections of the wall in the 1920s, 1950s and 1970s.
The council said the work, which is being funded by the authority and the Environment Agency, would be finished by spring 2013.
Councillor Mike Cockerill, cabinet member with responsibility for coast and flood protection, said: "It's absolutely vital this work is carried out to protect the many large hotels and residential properties which would be at risk if there was a breach of the sea defences.
"There is a long list of defects which need to rectified including displaced and fractured blockwork as well as erosion to the foundations of the sea wall."