Allerton waste incinerator petition rejected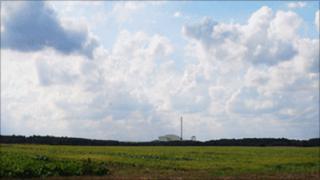 A petition signed by 10,000 people opposing a £250m waste incinerator in North Yorkshire will "not be considered" by the council.
The petition was handed to the county council in December 2010.
In a report, the council said it could not "give any weight" to the petition because it was handed in before the planning application was submitted in September 2011.
Campaigners said the council "didn't want to listen" to the objections.
North Yorkshire County Council and The City of York Council awarded a £1.4bn waste management contract to AmeyCespa in December 2010, which included plans to build and manage the incinerator.
At the same time, the 10,000-named petition was handed to the council and also to Downing Street opposing the plans.
The county council said the plant at Allerton Park, near York, will save 90% of waste from going to landfill.
'Vested interest'
At meetings earlier this year Harrogate councillors objected to the planned incinerator, while councillors in York raised no concerns.
Among those who have also objected to the plans are Friends of the Earth, Campaign to Protect Rural England, Ramblers Association, Nun Monkton and Masham parish councils and North Yorkshire Waste Action group.
Bob Schofield, from North Yorkshire Waste Action Group, said: "There's no question whatsoever that North Yorkshire County Council... are judge, jury and executioner on this application.
"They have a vested interest in making sure it goes through and they really don't care what other people have got to say about it."
A decision on the planning application is expected on 30 October at a planning committee meeting, which is open to the public.