Petrol burn woman Diane Hill's condition improving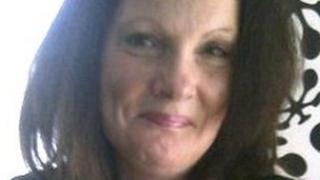 A woman left critically ill when petrol ignited as she was pouring it into a jug in North Yorkshire is said to be improving.
Diane Hill, 46, suffered 40% burns in the accident in the kitchen at her home in Moorgate, Acomb, on 29 March.
The fuel was ignited by a cooker which was on at the time, firefighters said.
Ms Hill is being treated at Pinderfields Hospital in Wakefield where her condition is now described as "seriously ill but stable".
A hospital spokeswoman added that she continued "to make satisfactory progress".