Jobs to be axed in North Yorkshire fire control room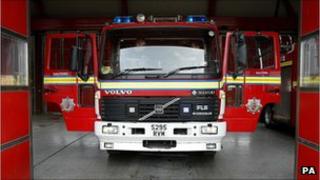 Four posts at the North Yorkshire Fire and Rescue Service control room look set to be axed as part of measures to save £2.5m by 2015.
The fire service said it was proposing to cut four full-time posts from the current 27 positions.
Area manager Owen Hayward said it was hoped the cuts would not be compulsory and a consultation was under way.
The fire service said improved control room technology meant there was a reduction in control room staff work.
The measures should provide savings of £400,000 per year, it is claimed.
Mr Hayward said that under the proposals, three staff would be on duty at all times, rather than between three and five at present.