Scarborough councillors vote for own tablet devices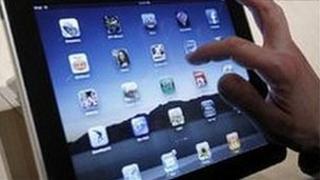 Councillors in Scarborough have voted to give themselves tablet devices.
The Conservative-led council claimed replacing paper agendas with tablets would save £10,000 a year in printing and postage costs.
Members also said devices would also be cheaper than providing laptops and broadband access which costs about £12,000 a year, the council said.
Independent councillor Janet Jefferson, who voted against the plan, said it was an "over indulgence".
She said: "I don't think public money should be used in this way.
"We all have our own computers or are facilitated by the council with a laptop.
"I think if we do find we want them we can buy them ourselves."
Ian Anderson, Scarborough Borough Council's head of legal and support services, said: "The council is always looking at providing efficient methods of communication.
"The provision of this equipment will radically cut down on the production of paper agendas, which includes printing and postage costs, and will provide a more efficient way for councillors to work."