Instructor charged over Rudding Park death flight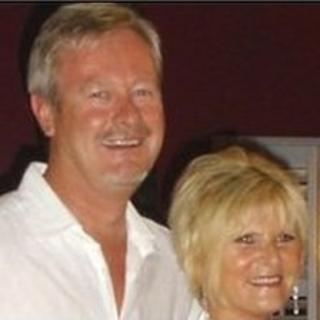 A flight instructor will appear in court over a helicopter crash which killed a millionaire and his wife.
Paul and Linda Spencer from Brighouse, died in the crash at Rudding Park, near Harrogate, on 26 January 2008.
Ian King, of Wetherby, West Yorkshire, is due at Haywards Heath Magistrates' Court, West Sussex, on 24 February.
He is charged with intent to deceive, making a false representation for the purpose of procuring for Mr Spencer the granting of a private pilot's licence.
The allegation relates to the instruction and examination Mr Spencer undertook for his private pilot's licence in December 2007, the Civil Aviation Authority (CAA) said.
Mr Spencer, 43, and his wife, 59, had just returned from a holiday in the Caribbean when they were killed.
The couple, who ran Country Baskets, a business which sold dried flowers, were regular visitors to the Rudding Park Hotel.
Flight examiner John Jackson was charged with making or omitting entries, or destroying a log book which should have been kept, a CAA spokesman said.
He received a conditional discharge at Haywards Heath Magistrates' Court on 3 February.