North Yorkshire council high on data protection list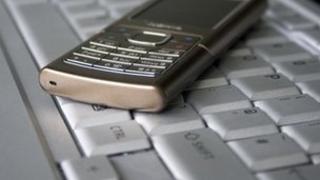 A council which sent child protection information to the wrong person has insisted that it takes data security "very seriously".
Campaign group Big Brother Watch said North Yorkshire County Council had the fifth worst data protection record of UK local authorities.
Sensitive client information was posted on Facebook in another incident.
The council said "immediate action" was taken to address every instance of data protection breaches.
Big Brother Watch said North Yorkshire reported 46 incidents of lost data between 2008 and 2011.
This included information relating to young people, child protection and benefit recipients.
Laptops, a smart phone and memory stick were also reported lost or stolen.
Privacy 'at risk'
Nick Pickles, director of Big Brother Watch, said: "There is a clear issue of data being lost and council employees just not taking proper care of the information they are being trusted with.
"Just too often information is being leaked out putting our privacy at risk."
The group based its data on freedom of information requests sent to councils across the UK.
John Moore, corporate director of central and financial services at North Yorkshire County Council, said: "We take data security very seriously, and any loss of data is investigated thoroughly and the appropriate action, either in terms of training or education, is immediately instituted.
"North Yorkshire County Council investigates every single issue, and takes immediate action to address every instance of data loss."