Whitby InterActive receives Children in Need support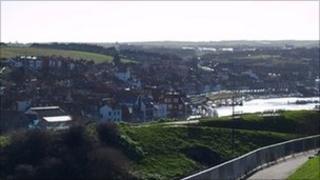 A project in North Yorkshire which helps young people has received more than £20,000 from Children in Need.
InterActive Whitby & Distirct runs a variety of play and activity schemes for youngsters, both able-bodied and those with disabilities.
The Children in Need grant, of £21,996, is supporting a weekend activity programme for children with disabilities.
The funding pays the salaries of a project leader, deputy leader and three support workers.
Helen Panconi, the charity's administrator, said without the grant the project would not be able to continue.
Ms Panconi said: "Money is tight for everyone and it is very difficult for any charity. We are very well supported by our parents and families and we get this Children in Need grant which is a huge help for us. It is absolutely crucial."
Youngsters who are supported by InterActive range in age from infants to 17-year-olds.
The charity began in 1998 and expanded after receiving a lottery grant in 2001 offers play schemes during school holidays, activity holidays and now also offers schemes in the rural villages surrounding Whitby.
Ms Panconi said there was a huge need for support for children in an area where many parents worked seasonally.
She said: "Childcare is a problem for any parents who are working in the holidays and in Whitby a lot of work is seasonal and you get many families who only work in the Spring and Summer."