New music to mark York royal charter 800th anniversary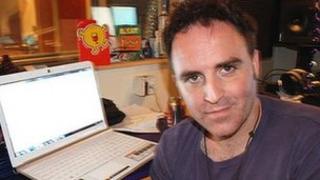 A new musical work has been commissioned to mark the 800th anniversary of York's royal charter.
The piece, by composer Benjamin Till, will be performed in July 2012 as part of the Ebor Vox, an outdoor mass singing event.
York received the charter from King John in 1212, which enabled the city to elect a mayor and council.
York 800 celebrations will take place throughout 2012, including a special charter weekend in July.
Kersten England, chief executive of City of York Council, said: "I believe that York 800 is the most exciting reason for this city to be celebrating for a very long time, and we want as many people as possible to get involved.
Local choirs
"York people were given their voice in 1212, and we want them to use it to full effect next year."
The initial programme of events for York 800 also include a Big Read, featuring a specially written murder mystery story by Susanna Gregory set in York Minster and performances of the York Cycle of Mystery Plays.
A series of festivals will also help mark the city's long history.
Mr Till's previous work includes A1 The Musical and A Symphony for Yorkshire.
His piece for York 800 will be performed by local choirs and singers during the charter weekend celebrations between 7 and 9 July.