Ryedale gas project goes to public inquiry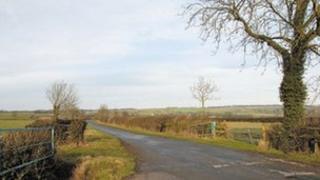 A company that wishes to build a gas refinery in North Yorkshire has said it is "confident" it can make its case.
Moorland Energy Ltd claims reserves at Ebberston South would make a "reliable contribution" to the UK's energy supplies.
Campaigners claim the Ryedale gas project would have a damaging impact on the rural landscape.
A public inquiry into the scheme opened on 25 October and is expected to conclude on 11 November.
Moorland Energy wants to extract sour gas from reserves at Ebberston South and process it at a new plant, built on open land, between Thornton-Le-Dale and Wilton.
'Just wrong'
A planning application for the project has already been rejected by North Yorkshire County Council.
Norrie Stanley, chairman of Moorland Energy, said: "We are confident that we can demonstrate to the inquiry that not only should Moorland be allowed to extract gas from Ebberston South, but also that our proposed location for the gas treatment facility is the best one available."
He added that the company was committed to protecting the existing rural landscape in Ryedale and said the project could create up to 25 full-time jobs in the area.
Local residents opposed to the plans have formed a campaign group, Against Having Sour Gas in Thornton (Aghast).
Their spokesperson, Adam White, said: "It is just wrong to put an industrial facility on a greenfield site slap bang next the North York Moors National Park."
A final recommendation from the planning inspector regarding the scheme is expected in early 2012.