Abuse case man 'will die before compensation ruling'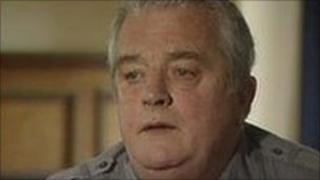 A man who claims he was abused at a Catholic boys' home says he will die before compensation claims are settled.
Robert Maxwell, 62, from York, was a pupil at St William's, in Market Weighton, in the 1960s. He has been diagnosed with terminal lung cancer.
The Catholic Diocese of Middlesbrough was found in 2010 to be the organisation responsible for any future compensation payouts, but has appealed.
Claims of abuse are being made by 158 former pupils.
The Supreme Court will not rule on the case until 2012 and Mr Maxwell has been given just months to live.
St William's provided residential care and education for boys aged 10 to 16 with emotional and behavioural problems.
Humberside Police began an investigation in 2001, which focused on child abuse at the home. The home closed in 1992.
Former principal James Carragher was jailed for 14 years in 2004 for abusing boys in his care over a 20-year period.
Liability argument
Compensation claims on behalf of former pupils, including Mr Maxwell, were first submitted in 2004.
St William's was owned by the Diocese of Middlesbrough but many of the staff were members of the De La Salle Brotherhood, a Catholic order of lay teachers.
In 2010, the Court of Appeal found that only the diocese was liable for the abuse.
It is the argument over liability which has prompted the diocese's appeal to the Supreme Court.
Mr Maxwell said: "They've told me it is a matter of a couple of months or so until I pass away which is devastating for me and the family."
His solicitor, David Greenwood of Jordan's Solicitors in Leeds, says he has written to the Diocese of Middlesbrough asking it to finish Mr Maxwell's case on an urgent basis.
The diocese said it had not yet received the letter and therefore was not in a position to comment.