North Yorkshire Police answers emergency calls more slowly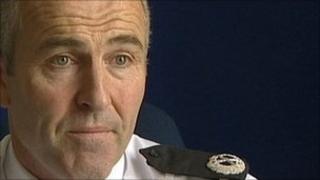 North Yorkshire Police is taking longer to answer emergency calls after closing one of two control rooms in the county.
On average answering a 999 call takes a second longer than it did a year ago.
The control room at force headquarters in Newby Wiske was closed in June and now all calls are dealt with by a single centre in York.
North Yorkshire Police said the figures were still within national targets and the force expects to see an improvement in call-answering times by September.
The switch to having only one centre handling calls was made as part of the force's cost-cutting measures earlier in 2011.
The force's own figures reveal on average it currently takes five seconds to answer a 999 call instead of four seconds in 2010.
The figures also show that call-answering times for non-emergency calls have declined, from an average of six seconds in 2010 to nine seconds now.
North Yorkshire Police's target speed for answering a call is 10 seconds for 999 calls and 30 seconds for all others.
Tim Madgwick, acting deputy chief constable of North Yorkshire Police, said: "We've only seen some very slight decreases in our call-handling performance but that has to put against a change in control rooms and more staff being recruited into York who have yet to start."