North Yorkshire Police deputy chief post still vacant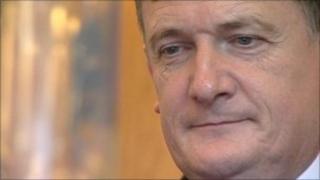 One of the key jobs at North Yorkshire Police remains vacant after every candidate who applied to become deputy chief constable was rejected.
The position has been vacant since Adam Briggs retired in February.
His retirement came after a charge of misconduct was upheld against him for his part in a nepotism controversy.
Chief Constable Grahame Maxwell was given a final written warning for helping a relative in a recruitment exercise held by the force.
The investigation earlier this year found that Mr Maxwell helped a relative gain unfair advantage in the police recruitment drive for 60 jobs.
Shared the role
He also admitted assisting a member of his extended family and a relative of Mr Briggs.
At a hearing in December Mr Briggs was told he should receive "management advice" for his part.
A spokeswoman for North Yorkshire Police Authority said candidates for the deputy chief constable post were interviewed last week but no-one was appointed.
The authority's management board will now discuss the situation at a specially held meeting on Friday.
The force's two current assistant chief constables Sue Cross and Tim Madgwick have shared the deputy role temporarily since Mr Briggs' departure.