Cuts see North Yorkshire mobile library service to end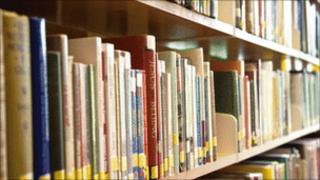 Ten of out of 11 mobile libraries in North Yorkshire are to end as part of £1.7m cuts to the services budget.
The county council gave its backing to the plans which will see reduced opening hours and fewer staff for libraries in bigger towns.
The authority said it would continue to seek solutions with communities to prevent the closure of eight libraries in other locations.
The mobile library equipped with internet access will be retained.
Currently there are 42 branch libraries across the county alongside 11 mobiles.
The council originally planned to cut £2m from the library services budget but protests from campaigners forced a re-think to £1.7m.
Under the revised plans, the council said the current mobile service was no longer sustainable and other solutions to replace it must be found.
However, it said it would keep the "super" mobile to "sustain provision in the most rural reaches of the county".
The authority said it would also work with communities for another four months to try and find a way to save eight libraries.
Service at 'crossroads'
These are Barlby, Bilton, East Ayton, Embsay, Gargrave, Great Ayton, Hunmanby and Masham.
Chris Metcalf, the council's executive member for library and information service, said: "Our library service, one of the most outstanding in the country, is at a crossroads.
"The necessity of making savings has provided the incentive for us to step back and come up with innovative solutions to maintain a vibrant service into the future."
He added: "The challenge is to keep our libraries open in a way that is sustainable so that they can grow and develop to meet future needs.
"One size does not fit all. We will be working with our communities on plans on a library by library basis."
The council said a further report would be brought back to the executive in October outlining the outcome of partnership discussions with the community.