York World Heritage Site bid fails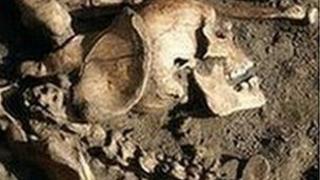 The city of York will not be included in a list of sites recommended for World Heritage Site status, it has been announced.
Archaeologists and council officials presented the York's case to peers and MPs in London late in 2010.
But the city will not be put forward to Unesco - the United Nations Educational, Scientific and Cultural Organisation.
Officials behind the bid said they were disappointed.
An initial bid was made in June 2010, with the fine detail of the application was being presented in November.
A bid last summer was made to the Department for Culture, Media and Sport as the first step of a process that could have taken several years.
'Amazing story'
Had the application been successful, the city would have joined Fountains Abbey near Ripon and Saltaire near Bradford as World Heritage sites in Yorkshire.
Janet Hopton, who chaired the World Heritage for York Steering Group, said: "I'm obviously very disappointed that York's bid to be included on the UK's new Tentative List of potential nominations for World Heritage status has been unsuccessful.
"We all know that York is a city with world-renowned heritage, culture, architecture and archaeology, and today's announcement will not change that.
"I would like to thank residents, partners and our ambassadors for all their support.
"The work that we have done for the bid will not be wasted, but will help us better explain the amazing story of the history beneath our feet."