North Yorkshire Police restructure to save cash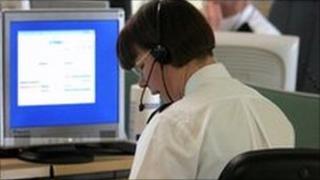 North Yorkshire Police has announced a major restructure of the force as it looks to save millions of pounds in spending cuts.
Chief constable Grahame Maxwell said protecting front line services was the priority as it looks at plugging a funding gap of £24m over four years.
The move comes on top of plans already announced to cut 210 staff posts.
The restructure includes a new shift system which will see more officers working at busy periods.
North Yorkshire Police said a new single Basic Command Unit (BCU) would also be introduced and had been designed to replace the three separate BCU system.
Separate Response and Safer Neighbourhood Teams will cease to exist, with officers now working side-by-side in communities.
Mr Maxwell said the force's structure over the past few years had seen a 22% overall reduction in crime.
He said: "However, as most residents will be aware, we have to keep up the fight against crime with fewer resources."
He added: "Under the new operational structure and shift system, the concept of separate Response and Safer Neighbourhood Teams will no longer exist.
"Safer Neighbourhood Area Inspectors will be responsible for policing in their geographical area, with resources targeted according to demand and the priorities set by the local community.
"Specialist investigative and operational resources such as CID, intelligence, firearms support and Automatic Number Plate Recognition (ANPR) can also be deployed to assist local operations."
The force said it would announce at a later date whether one of its control rooms which handles 999 calls would be cut as part of the cost-cutting measures.