Claudia Lawrence 10k reward withdrawn for second time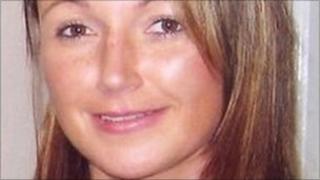 A £10,000 reward for information about missing York chef Claudia Lawrence has been withdrawn for a second time.
Crimestoppers offered the reward from April 2009, but said it had given the case "unprecedented support" and needed to help others.
The charity offers rewards over three-month periods but said it would not renew the offer for the case again.
Miss Lawrence, who was 35 when she went missing, was last seen in March 2009 near her home in Heworth.
'No developments'
She failed to arrive for her job as a chef at York University the following morning.
Spokesman for the family Martin Dales said: "Times are hard, charities are finding it very hard, but for some reason a £10,000 reward has not been claimed by anybody and I suppose in the circumstances, what choice do you have but to help other people?
"It's constantly a creative exercise to think of new ways of doing things."
North Yorkshire Police said it was "grateful" and "appreciative" of the support from Crimestoppers but was always aware the charity could not provide the reward indefinitely.
The force said there had been "no significant developments" in the case since it was scaled back in July 2010.
Mr Dales said: "The frustration [of no information] is one that's shared as much by the family and by the police in not getting any answers.
'Carefully consider'
"I think with all the time there is an absence with information or news or finding Claudia then there is a hope that somewhere she will be found."
The Crimestoppers reward was first issued for the case in April 2009 and renewed every quarter until September 2010 when it was stopped.
Following a request by the police, the £10,000 offer was reinstated between October and 1 January 2011.
Crimestoppers said: "On the last renewal the charity had made the decision not to grant further renewals of this reward given the high number of renewals that had previously been granted.
"As a national charity, Crimestoppers must carefully consider other just and deserving cases across the country and give other cases a chance of using an enhanced reward to try and get information."