Injured North Yorkshire Police officer awarded £370,000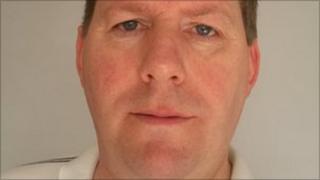 A police sergeant who was forced to retire after he was seriously injured in a motorbike accident has been awarded £370,000 in compensation.
Steve Ball, 43, was on duty with North Yorkshire Police when he was in a head-on collision with another motorcycle on Otley Road in Harrogate in July 2006.
He suffered the loss of use of his right side and underwent painful nerve surgery.
His solicitor said the other driver's insurance company settled out of court.
Mr Bell said the accident was a "terrifying experience".
He spent 11 days in hospital, endured four rounds of surgery and has been left with severe pain and some limited movement.
Nerves running from his ankles to his knees were taken from both legs and transplanted into his shoulder to try to regain some movement.
Paul Jackson, of Russell Jones & Walker solicitors, said: "A dedicated member of the police force was seriously injured whilst on duty, due entirely to an error of judgement by a member of the public."