York's Nestle South site scheme is scrutinised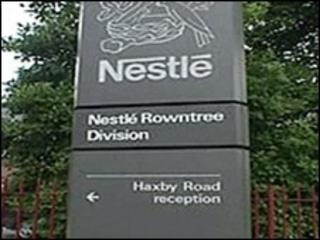 The future use of part of York's Nestle confectionery site would include homes, offices, retail outlets and affordable housing, a council document has shown.
Members of the city's planning committee are considering the proposed development of the Nestle South site on Haxby Road later.
Part of the proposals include the alteration of some buildings which would have another storey added.
The Joseph Rowntree Memorial Library would become a community cafe.
Some areas would be demolished while others would be renovated.
Development of the site would include a community that both lived and worked within the buildings.
In September 2006, Nestle Rowntree announced it wanted to upgrade and improve facilities in the more modern northern part of the site, leaving the redevelopment opportunities on the older southern part of the site.
Planners were told the redevelopment was proposed to "provide a capital investment in order to facilitate upgrading works and safeguard the long-term employment of the remaining 1800 employees".