Officials explain library cuts in North Yorkshire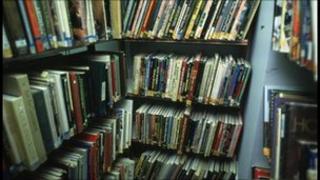 Library users in North Yorkshire have questioned county council officials about plans to close half the branches cross the county.
A public meeting was being held at Scarborough Central Library to discuss ways of saving £2m from the county's library budget.
Branches under threat include those at Ayton, Scalby, Eastfield and Hunmanby.
Senior county officials were at the meeting on Wednesday to outline their plans and take questions.
Plans put forward by county council officials include cutting the number of branch libraries from 42 to 18 core libraries.
Two so-called super mobile libraries would tour the county and there would be a network of community libraries run by volunteers.
But Green Councillor Nick Harvey, who represents the Hertford Ward on Scarborough Borough Council, said the planned changes were being rushed and there had been a lack of information.
Mr Harvey said: "We have already lost our toilets, clinic and youth facilities and our evening buses disappear in April.
"North Yorkshire County Council now plans to close our library unless we run it as volunteers.
"Already each year thousands of voluntary hours are put in by local people supporting community groups in Hunmanby."