Wintry weather closes 13 schools in North Yorkshire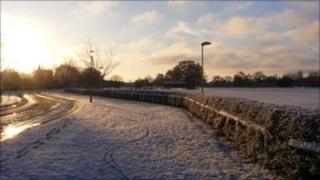 Snowfall and freezing temperatures have led to a number of schools being closed in North Yorkshire.
The North York Moors and Ryedale have been worst hit by overnight snow showers and ice leading to 13 school closures.
The Met Office has issued a severe weather warning for widespread icy roads and heavy snow across Yorkshire and Humber.
North Yorkshire County Council said it was prepared for the bad weather and had plenty of grit stocks.