Claudia £10,000 reward is renewed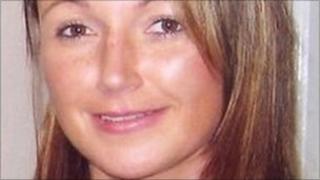 Crimestoppers has renewed a £10,000 reward for missing York chef Claudia Lawrence.
Crimestoppers rewards are offered for a period of three months and lapse automatically unless police make an application to renew.
North Yorkshire Police applied and the charity has granted the reward again for three months, until 1 January.
Police have scaled back their suspected murder investigation. Miss Lawrence has been missing since March 2009.
The York University chef was 35 when she went missing. She was last seen leaving her workplace.
'Vital tool'
Crimestoppers' director of operations, Dave Cording, said he hoped the renewal of the reward would help the inquiry.
Det Supt Ray Galloway, who is leading the investigation into Claudia's disappearance, said: "The investigation remains active and lines of inquiry continue to be pursued.
"The reward offers an incentive to anyone out there who has yet to come forward with the crucial piece of information which will lead us to solving Claudia's disappearance.
"It offers us a vital tool with which to boost the flow of information into the investigation and for that we are very grateful."
The reward is offered for information provided to Crimestoppers that results in the arrest and conviction of those responsible for Claudia's disappearance.