North Yorkshire Police in £2m properties auction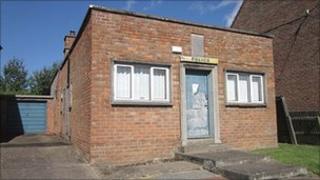 North Yorkshire Police is hoping to raise more than £2m to help build new community police stations by selling unwanted properties.
The force has put 12 sites, including police houses, garages and a former police station, up for auction with a total reserve price of £2.08m.
The sale is part of a programme which started in 2008 "to assess, evaluate and rationalise its estate".
The auction will take place at Leeds United Football Club on 19 October.
Assistant Chief Constable Sue Cross said: "The properties for sale have been identified as no longer supporting operational service delivery and as such they can be sold.
"Most of the properties are residential, in good locations and will provide excellent family accommodation.
"The money raised from the sales will be ploughed back into the estates programme and will contribute towards the opening of local facilities."
The force has opened eight new local police offices and stations in the past year as it shifts its focus to new areas where a police presence is needed.