Army bravery medal for Scarborough life saver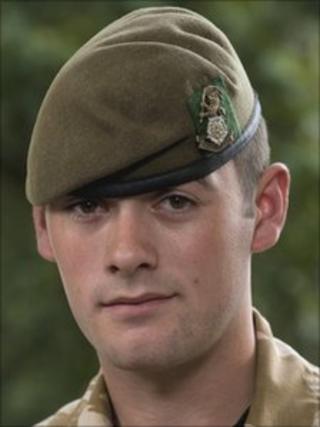 A North Yorkshire soldier who saved the life of his injured section commander despite being wounded himself has been honoured for his bravery.
Cpl Andy Reid was injured when he stepped on an improvised explosive device (IED) in Afghanistan in October.
L/Cpl Jamie Hastie, 20, ignored his own injuries and the risk of other hidden bombs to give Cpl Reid first aid and help carry his stretcher.
L/Cpl Hastie, from Scarborough, is to be awarded the Queen's Commendation.
The soldier is among 131 members of the armed forces who are to be awarded medals in the latest Operational Awards List.
His medal citation reads: "Hastie's brave and selfless actions were remarkable in preventing his fellow soldier from bleeding to death."
L/Cpl Hastie, of the Yorkshire Regiment, said: "You just think 'He's worse than me', so you go straight over to help."
Cpl Reid is now walking and receiving treatment at the military's Headley Court rehabilitation centre near Epsom, Surrey.
L/Cpl Hastie said: "Every time I see him he can't thank me enough. But I was just doing my job."