Tesco bid wins Scarborough council land fight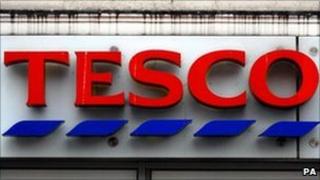 Tesco has fought off competition from rival supermarket Asda for council-owned land in a North Yorkshire town.
Scarborough Borough Council has accepted an undisclosed offer from Tesco for the former refuse depot site on Dean Road.
Tesco wants to replace its existing Westwood store with a larger one on the site. The sale is dependant on Tesco achieving planning permission.
Asda, which does not have a presence in the town, had also bid for the site.
Tesco submitted a joint bid for the land with Assura Properties Limited, which owns the neighbouring St Mary's Hospital site on Dean Road and will now sell it to the supermarket.
Nick Edwards, the council's head of finance and asset management, said: "Full council's decision to accept the offer from Tesco and Assura... is the best sale we could have achieved for the disposal of our Dean Road depot site.
"The type of development that will end up on the site will be entirely down to the proposals Tesco comes forward with, and more importantly, what it is able to secure planning permission for."
Matt Magee, Tesco's regional corporate affairs manager, said the planned new store would create more than 370 jobs.
He said: "We expect these plans to get more shoppers using Dean Road which will help other businesses too."