Great Wishford Primary School marks 300th anniversary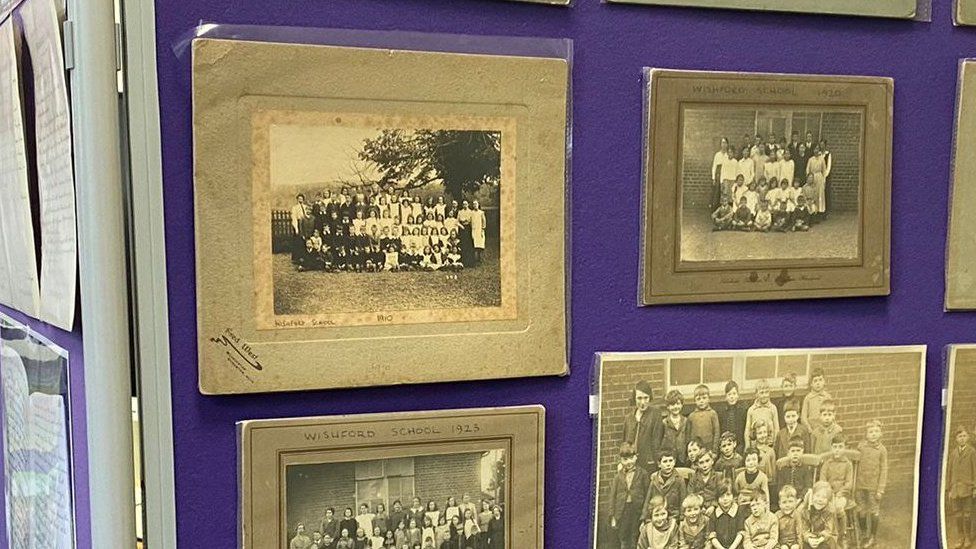 A primary school which is thought to be one of the oldest in the UK has celebrated its 300th anniversary.
Great Wishford Primary School, near Salisbury, welcomed its first pupils in 1722 and marked the milestone this week with a historical display, fancy dress, and a commemorative tree.
In the run-up to the anniversary, staff held 'history days' for pupils to learn about the school through the ages.
Children at the school said reaching the anniversary was "amazing."
A display put together by the school's governors included archive documents such as letters dating back to the 1800s and photos of pupils during World War One and World War Two.
Pupils interviewed former students who attended the school during the 1950s and a local bishop also visited the school to plant a commemorative tree on the school field.
Sue Bale, chairwoman of governors, said the exhibition was largely made up of material from county archives, and from villagers who used to go to the school.
"We started with a potted history of the school. It was set up in 1722 by a gentleman who wanted to provide education for 20 boys and 20 girls who had no education," she said.
"We also have some quite old documents relating to school life at the time, logbooks and accounts.
"We have photographs going back to the late 1890s. We also have some books containing work from children dating back to the 1960s and 1970s," added Ms Bale.
Head teacher Stephanie Cleaver said it was "a privilege" to work at a school with such a "rich heritage".
"With this anniversary, our current pupils and staff have celebrated a huge milestone and have themselves added to the school's history.
"The celebrations have been a lovely opportunity to not only celebrate the schools past but also to look ahead at the exciting opportunities that are coming our way.
"I would like to thank everyone who has been involved in making the anniversary celebrations such a success," she added.
Related Internet Links
The BBC is not responsible for the content of external sites.