Giant balloon dogs to form trail across Swindon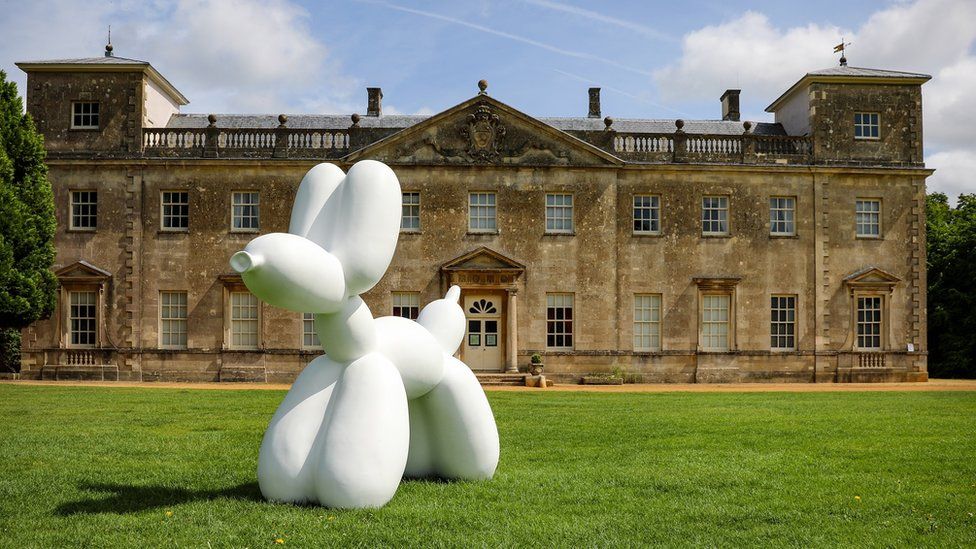 Giant balloon dog sculptures will be appearing across a town next summer in aid of a local children's hospice.
More than 30 of the sculptures - known as Swindogs - will be placed throughout Swindon, to be enjoyed by locals and visitors from mid July 2023 onwards.
Under the title of the Big Dog Art Trail, they will form a free walking route through the town's parks and past well-known landmarks.
Each of the two-metre high (6.5ft) dogs will be painted by a different artists.
Funds raised from sculpture sponsorship will go to children's hospice charity Julia's House.
Organisers hope the dog trail will help locals rediscover some of the town's historic parks and streets, and also bring in thousands of visitors.
Global art producer Wild in Art, which has previously hosted trails in Worcester and Cambridge, is partnering with Julia's House to set up the trail.
Julia's House CEO Martin Edwards said: "We're so excited to bring this bold and unique event to Swindon in 2023.
"We're delighted to be supporting the thriving art scene in the town and encouraging families to explore their local area."
"I have no doubt that the balloon dog will capture the imaginations of residents and visitors alike."
Schools, nurseries and community groups will also be invited to get involved in the project in autumn this year and create designs for their own mini Swindog puppy sculptures, which will form part of the main family-friendly art trail.
The trail will conclude with a grand event in early September before the sculptures are each auctioned off.
Local artist Hannah Dosanjh is one of the people who will be creating their own special sculpture.
She said: "I wanted to celebrate Swindon's beautiful parks and wild spaces.
"The last two years have made me more convinced than ever of the positive effect on our mental health just by spending time in green open spaces."
Related Internet Links
The BBC is not responsible for the content of external sites.