Man jailed for injuring police officer on Wiltshire road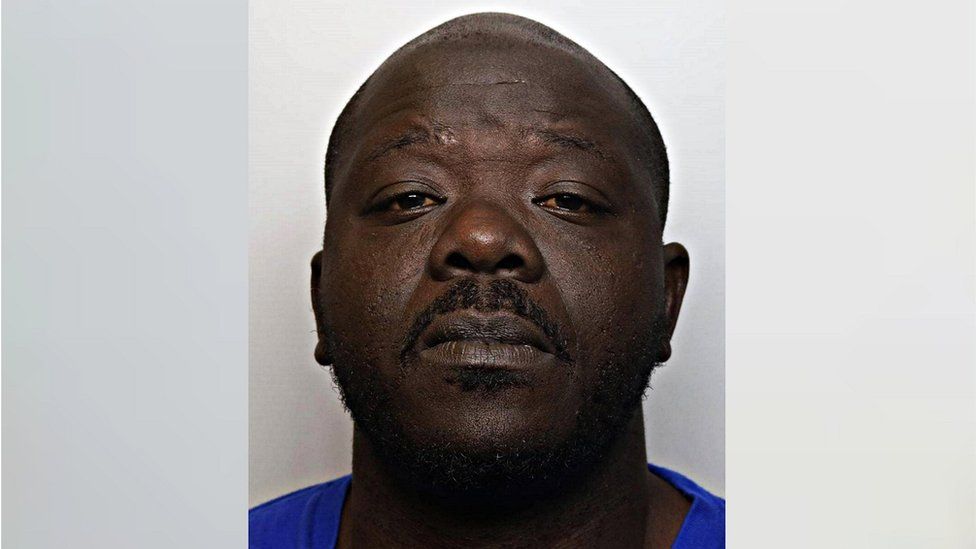 A man has been jailed after he dragged a police officer along the road while escaping a traffic stop.
Marlon Joao, 40, from Oxfordshire, dragged the female officer a short distance as he attempted to drive away after being stopped going the wrong way on the A419 in Wiltshire.
The Wiltshire Police officer suffered two fractures to her ankle, as well as tendon damage to her wrist.
Joao was jailed for two years and eight months at Salisbury Crown Court.
He was also disqualified from driving for 28 months at the hearing on Wednesday.
Chief Constable Kier Pritchard said both officers at the incident "suffered significant trauma" due to Joao's actions.
He added they had acted "in the face of unnecessary and aggressive behaviour".
The court was told how in the early hours of 26 April, officers in a marked vehicle saw Joao travelling south on the northbound carriageway and signalled for him to stop, which he did.
After being stopped, Joao got back into his car and attempted to drive away, despite being told not to by the two officers.
While one of them tried to remove the keys from his ignition, Joao resisted and the officer was dragged a short distance by the car, causing her injuries.
Her colleague managed to help free her from the fleeing vehicle and Joao was arrested after a short pursuit.
The defendant, of Merton Court, Eynsham, Oxfordshire, previously pleaded guilty to grievous bodily harm, dangerous driving and other driving offences.
The injured officer suffered two fractures to her ankle, as well as tendon damage to her wrist, and is still recuperating.
In an impact statement read out in court, Chief Constable Kier Pritchard, said: "My officers and staff work tirelessly to protect the vulnerable, keep communities safe and to prevent and detect crime.
"They have a right to go about their daily duty without the fear of being assaulted.
"This is unacceptable behaviour towards the officers just for doing their jobs."
Related Internet Links
The BBC is not responsible for the content of external sites.