Wiltshire teddy bear collection sells for £27,000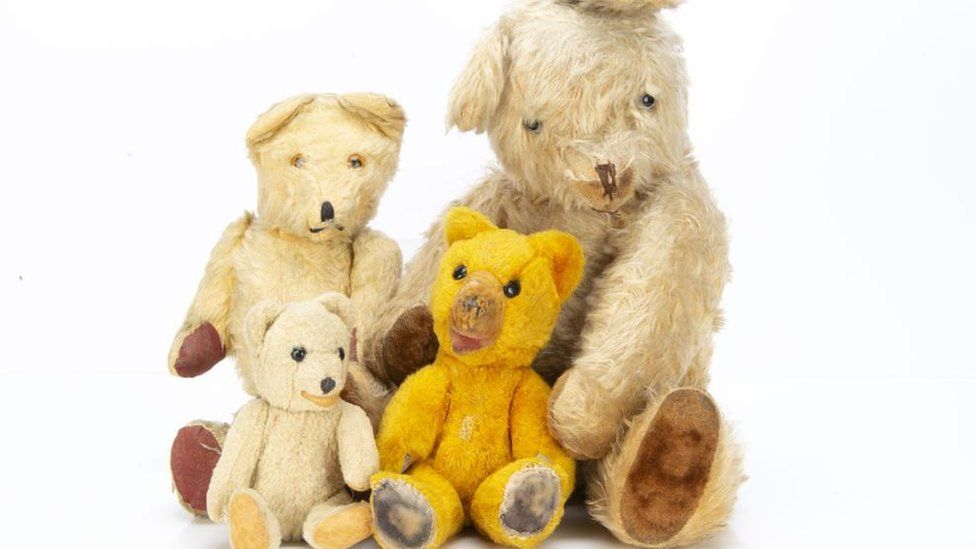 A collection of 250 teddy bears has sold at auction for £27,000.
Owner Lynda Fairhurst, from Wiltshire, said her obsession began when she bought her first bear from Hamleys, as a child, in the 1960s. She has now amassed more than 1,000 bears.
Auctioneer Daniel Agnew said the collection was "a testament to her collecting skills".
The bears that sold were initially expected to make between £15,000 and £20,000.
Mr Agnew, of Special Auction Services in Newbury, Berkshire, said: "It's very unusual to see this many."
He added: "I actually went to visit her house and just to go in and see all of these teddy bears in two rooms piled high, almost shoulder high.
"She has some lovely bears and she really concentrated on some lovely characters and how nice they looked, so that's why I think they did so well."
He said one of the highest selling bears was a 1920s English bear made by Farnell, which also made the original Winnie The Pooh teddy bear, and sold for about £1,000.
Ms Fairhurst said she decided to sell some of her collection to make room in her home.
"Some of them are lovely... [but] they were getting out of control," she said.
"I was crawling into bed and I had them either side and you couldn't move really."
More of Ms Fairhurst's collection is expected to go under the hammer in forthcoming sales throughout the summer.
Related Internet Links
The BBC is not responsible for the content of external sites.