Jonathon Seed: PCC count goes ahead despite disbarred Conservative candidate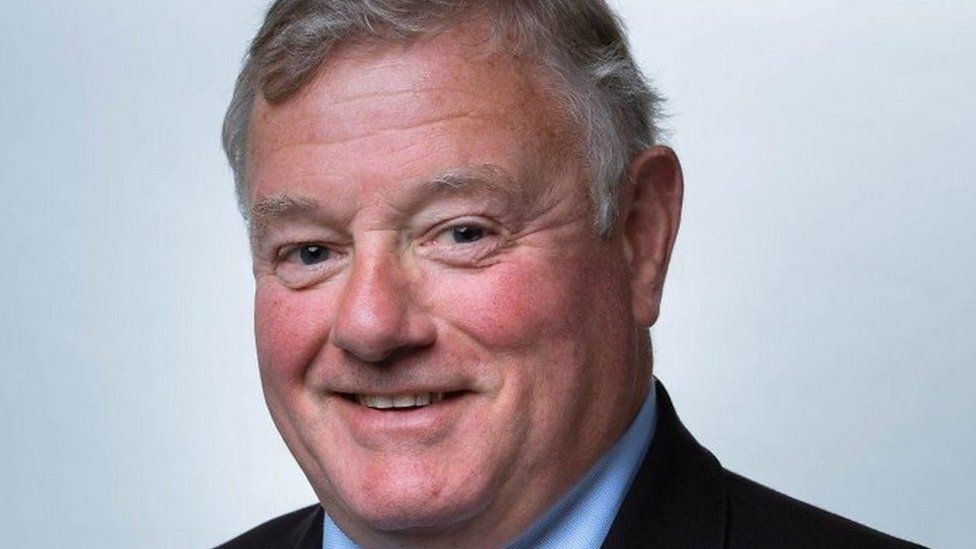 A Police and Crime Commissioner (PCC) election count is taking place despite a candidate being disbarred after a historical driving offence emerged.
Jonathon Seed was the Conservative Party's candidate in Swindon and Wiltshire.
The returning officer confirmed the count would go ahead. If he wins, another election would need to be held.
Mr Seed has insisted he declared his conviction to the party in his application.
Vote counting for the post began in Salisbury at 10:00 BST.
Returning officer for the Wiltshire and Swindon PCC area, Terence Herbert, said: "Once a candidate's nomination paper has been accepted by the returning officer, they are formally a candidate and their name must appear on the ballot paper.
"As the election was held on Thursday... the ballot papers must be verified and counted and the result declared, in accordance with electoral law."
After the election results were announced Liberal Democrat Liz Webster said Mr Seed has treated people in Swindon and Wiltshire "with contempt".
She added that he had "betrayed their trust, wasted their time and a vast amount of public money".
Labour PCC candidate Junab Ali described the turn of events as "extraordinary".
"From what we know is, if Jonathon Seed does win, that means we will have to have a re-election and at a taxpayers cost of nearly £1.5 million," he said.
"Who pays for that and all the time and the effort and the money that all the other candidates have spent?
"We really need to find out from the Conservative party and Jonathon Seed when they knew, what they did about it and why did they leave it after the election?"
His concerns were echoed by the Independent candidate Mike Smith who said he was "disappointed" and held Mr Seed responsible.
He has also called for the Conservative party to pay for the costs if a second election were to be held.
The legislation creating PCCs puts a stricter bar on historic offences than other elected positions.
Guidance on the Electoral Commission's website states that candidates cannot stand for election if they have ever been convicted of an imprisonable offence.
This disqualification applies even if the person was not imprisoned for that offence or if the conviction has been spent.
Mr Seed would be declared the winner of the election in the first round of counting, if he managed to secure more than 50% of first choice votes.
Another election would then need to be held to replace fellow Tory Angus Macpherson.
Mr Seed was re-elected as a councillor to Wiltshire Council for the Melksham Without West & Rural on Saturday.
Related Internet Links
The BBC is not responsible for the content of external sites.