Titanic letter by 'brave' pastor John Harper sells for £42k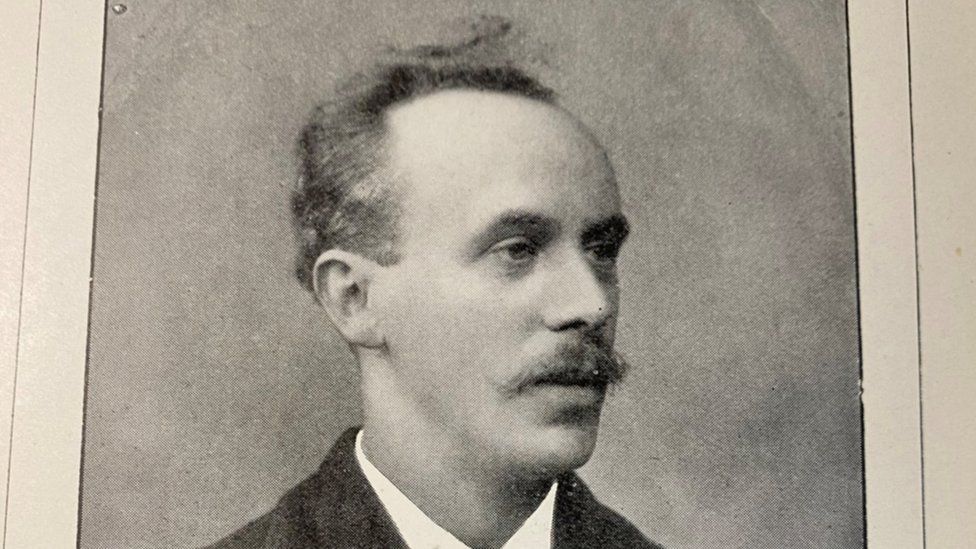 A letter written by a Titanic hero who sacrificed his life to save others has sold at auction for £42,000.
Baptist preacher John Harper gave his lifejacket to another passenger and went down with the doomed ocean liner in April 1912.
His last letter was sold at an online auction of Titanic memorabilia in Wiltshire on Saturday.
Auctioneer Andrew Aldridge said: "John Harper was probably one of the bravest men on that boat."
Written on Titanic stationery on April 11, 1912 to a fellow clergyman, the letter was posted at Cobh in Ireland, which was known as Queenstown when the Titanic stopped at the port before setting out across the Atlantic.
Pastor Harper, 39, was the pastor of Walworth Road Baptist Church, in London. He was a widower and was travelling with his daughter Annie Jessie and his sister Jessie W. Leitch to Chicago to preach at the Moody Church.
He then gave his lifejacket to another passenger who survived, with other survivors reporting he continued to preach the Gospel as the ship sank.
The letter talks about life on board the ship and thanks his friend and colleague for a recent kindness.
Originally from Glasgow, Pastor Harper first preached at the Paisley Road Baptist Church which would later be renamed the Harper Memorial Church in 1921.
His daughter Annie Jessie went to be the longest-living Scottish Titanic survivor and died in 1986.
Mr Aldridge, from Henry Aldridge and Sons auctioneers in Devizes, Wiltshire, said: "His actions epitomised that British generation in times of adversity.
"The condition of the letter is superb, it has been owned by a private collector for the last 25 years who has decided to pass the baton on to the next generation."
My Dear Brother Young. I am penning you this line just before we get to Queenstown to assure you that I have not forgotten you and especially all your kindness while we were north.
I intended sending on Mrs Pratt's train fares just before I left but in the rush, which was exceptional having had 11 or 12 services for the week-end, I was unable to get it done.
I will send it on from Chicago. We had a great season of blessing during the last few days in Walworth.
I don't know how I am to thank dear Aunty Mary and yourself for all your kindness. The Lord will repay you for it all. Trust things are going well at Paisley Road. The warriors are with me here and are doing well so far on the journey.
Very kindest love, your loving auld Pastor, John Harper.