Chippenham pedestrian death: Tribute to father who 'made a difference'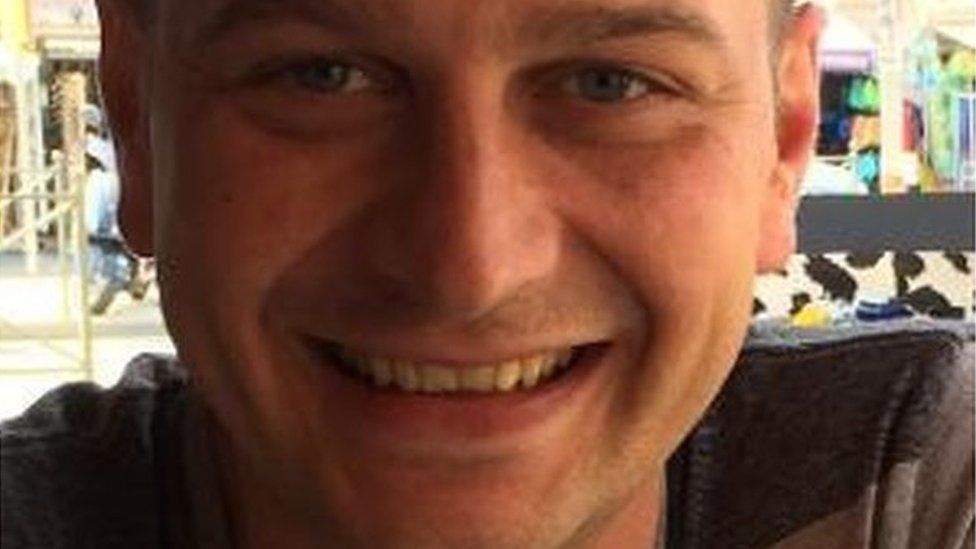 A father who died when he was hit by a car "made a difference in the world" and was a "rock" during his wife's cancer treatment, his family has said.
Chris Kempson, 37, suffered fatal injuries when he was struck in Lowden Hill heading towards Bath Road in Chippenham, Wiltshire, on 11 November.
No action has been taken against the driver, who stopped at the scene.
Mr Kempson "left behind his loving wife Louise and daughter Juliet, aged two," his family said in a statement.
The family said Mrs Kempson had been diagnosed with breast cancer in 2011 and her husband was "her rock throughout treatment".
"Chris made a difference in the world and to the community of Chippenham and will be deeply missed by his family in Sussex, all of his friends, but most of all by Louise and little Juliet," the statement said.
Mr Kempson was the owner of the physiotherapy practice, CK Clinic, and was from Chippenham.
Related Internet Links
The BBC is not responsible for the content of external sites.