Transgender woman claims police were 'slow' dealing with alleged assault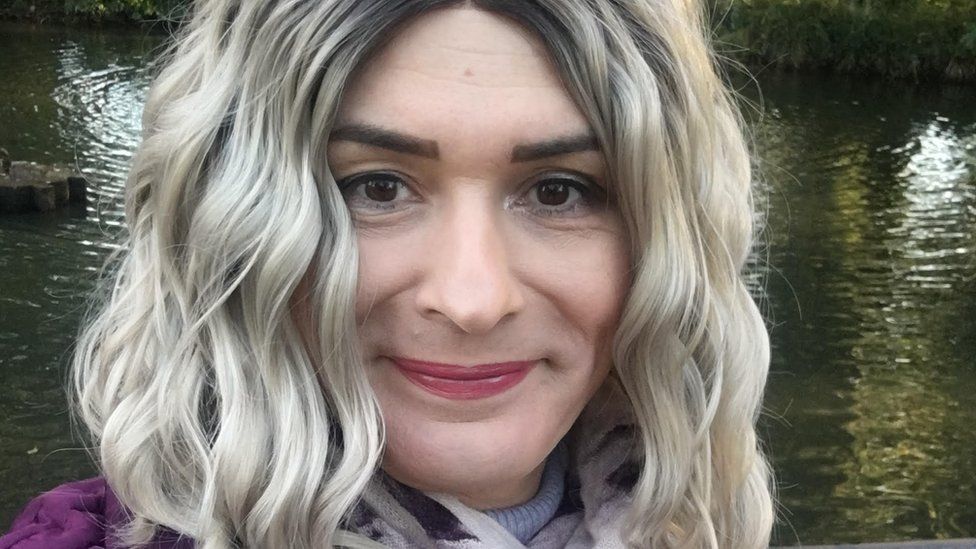 A transgender woman who said she was assaulted by up to 10 men outside a pub, has accused police of being "very slow" in dealing with the incident.
Katie Bocon said she was left terrified after the men kicked and pulled her hair in Trowbridge in September.
The 44-year-old went to police but was told enquiries could be "slower" as the assigned officer was on leave for two weeks.
Wiltshire Police said it did try to progress the case.
Wiltshire Police said the assigned officer was on leave so enquiries were conducted by a community policing team.
Ms Bocon said she was walking through Trowbridge town centre on a Friday night when a group of men started shouting abuse at her.
"I'm Polish and they started shouting at me in Polish, all these bad names and aggressive comments," she said.
"I told them I'd take pictures and send them to the police and they started pulling my hair, one of them kicked me several times and they smashed my phone and threw it on the ground."
Ms Bocon, who transitioned in 2016, said she was left "shaken" and "in shock".
"I was in extreme pain and went to hospital and was home for a week on sick leave," she said.
"I was really terrified but the police seemed to be very slow in dealing with my inquiry. They only invited me to make full statement, a week and a half after the incident."
A spokeswoman for Wiltshire Police said it had been "quickly established" that the officer dealing with the case was on leave.
"It was assigned to the local community policing team to conduct enquiries, as is normal procedure," she said.
"It is important to stress that actions were taken to progress the investigation while the officer was on leave."
She added the force takes "incidents of this nature extremely seriously".
"Enquiries to date have included obtaining any available CCTV footage in the area, speaking to potential witnesses and gathering statements, circulating images taken on the victim's phone to the media and social media," she said.
"So far, we have been unable to identify those involved."
Related Internet Links
The BBC is not responsible for the content of external sites.