Fraud accused colonel's neighbours 'did not see him'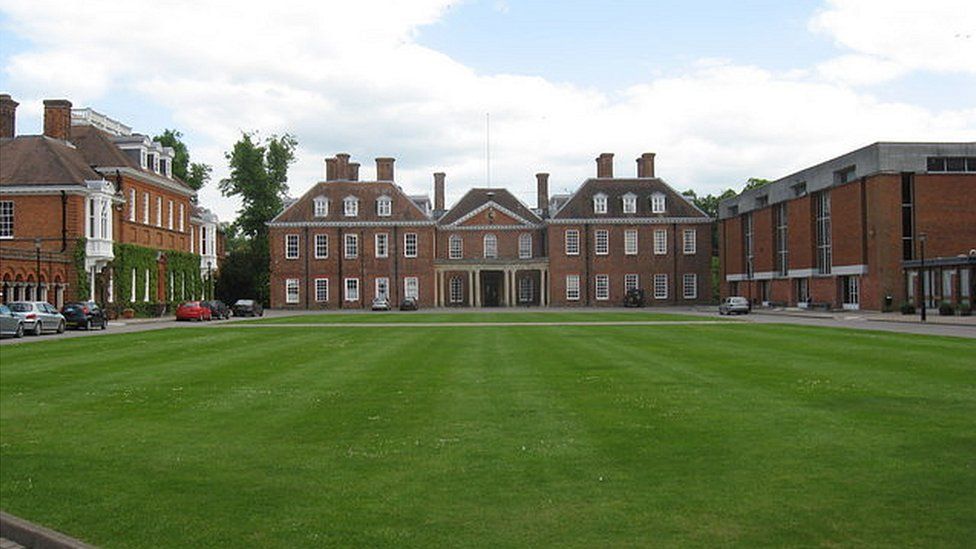 Neighbours of an Army colonel accused of a £98,000 fraud have told a court martial he was hardly ever seen at his army accommodation.
Col Roddy Lee made claims to send his children to Marlborough College and two prep schools in Wiltshire and Dorset.
Prosecutors allege he was ineligible for the allowances as he and his wife lived in their own home instead.
Neighbour Samantha Higgins said there were "never any signs of life" from the army house in Hampshire.
Col Lee denies three charges of fraud.
A court martial in Bulford, Wiltshire, heard that during the 2015-16 school year Col Lee claimed £98,306.80 in school fees for his children's education.
The officer was entitled to claim the army's continuity of education allowance (CEA), which enables service personnel to send children to boarding school to prevent disruption to their schooling when military staff have postings around the UK and abroad.
But prosecutors allege that Col Lee became ineligible for the allowance because he was posted to RAF Odiham in Hampshire, less than 50 miles (80 km) from his family home near Devizes, Wiltshire.
To receive the allowance Col Lee's wife had to live with him in his service accommodation.
Ms Higgins, who lived next door to the colonel at the base, said: "The curtains were always closed and if a house is empty on a military base the curtains are open.
"It was winter and the curtains were shut and the windows were shut. There was never any signs of life."
Another neighbour, Angharad Davis, told the court she would not have recognised him and said: "I didn't really see him when he was living next door to us."
Neighbour Beth Town added: "I am coming and going at different times each day and I didn't see him on a regular basis at all."
The court martial continues.
Related Internet Links
The BBC is not responsible for the content of external sites.