Novichok victim Charlie Rowley 'devastated' by death of partner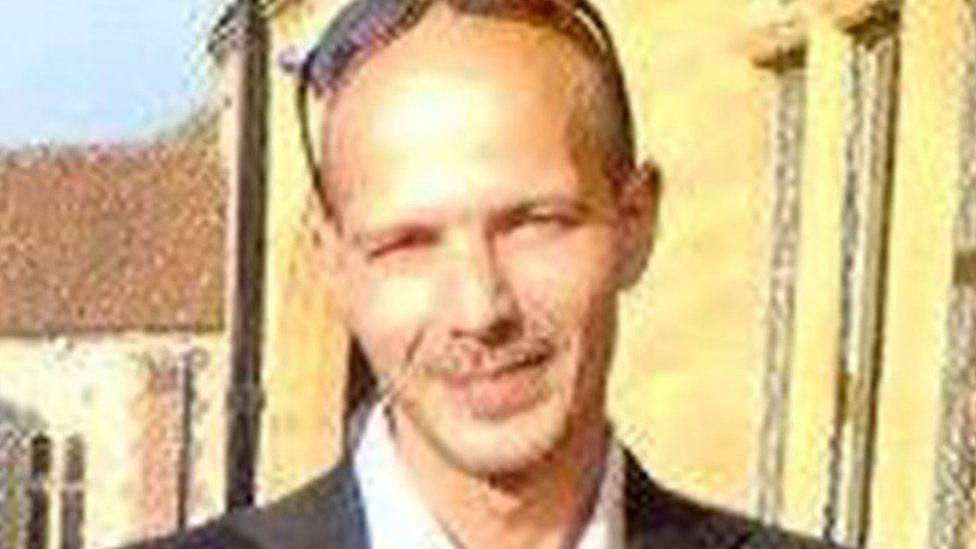 Novichok victim Charlie Rowley was "devastated" when he was told his partner had died after being exposed to the nerve agent, his brother has said.
Matthew Rowley said his brother was also angry about what had happened.
He was speaking after he visited his 45-year-old brother, who remains in intensive care in Salisbury District Hospital after regaining consciousness earlier this week.
He and Dawn Sturgess, 44, were exposed to Novichok in Amesbury on 30 June.
A murder investigation was started after Ms Sturgess died on Sunday.
Mr Rowley said he was made to wear a protective plastic apron, suit and gloves, and was escorted by a police officer when he visited his brother.
"He smiled when I walked in," he said.
"Now he's off life support he's eating solid food. I think that will pick him up a lot, once he gets the energy and starts putting on weight.
"He's very, very thin, but he's a fighter."
Mr Rowley said doctors had told him his brother was still in a critical condition and would probably remain in intensive care for "quite a while".
"It's hour by hour, day by day. It's fingers-crossed time."
When told of the death of Ms Sturgess, his brother was "obviously devastated", Mr Rowley said.
"I think he's angry because of what's happened, because he's lost his girlfriend and it was none of their faults."
He added seeing him hospital had been "heartbreaking".
"It wasn't the Charles I was expecting. He was lying on the bed. He could barely move his head off the pillow."
Public Health England said the overall risk to the public from the nerve agent was low, but has advised people in the area not to pick up "any foreign object which could contain liquid or gel".
Metropolitan Police Assistant Commissioner Neil Basu said it was likely the latest poisoning was linked to the attempted murders of former Russian spy Sergei Skripal and his daughter Yulia in Salisbury, about eight miles from Amesbury, in March.
Wiltshire Police revealed 550 people had spoken to officers and health experts with concerns related to the Amesbury and Salisbury incidents, by using its public helpline.
Related Internet Links
The BBC is not responsible for the content of external sites.