Parachute murder bid: Emile Cilliers jailed for life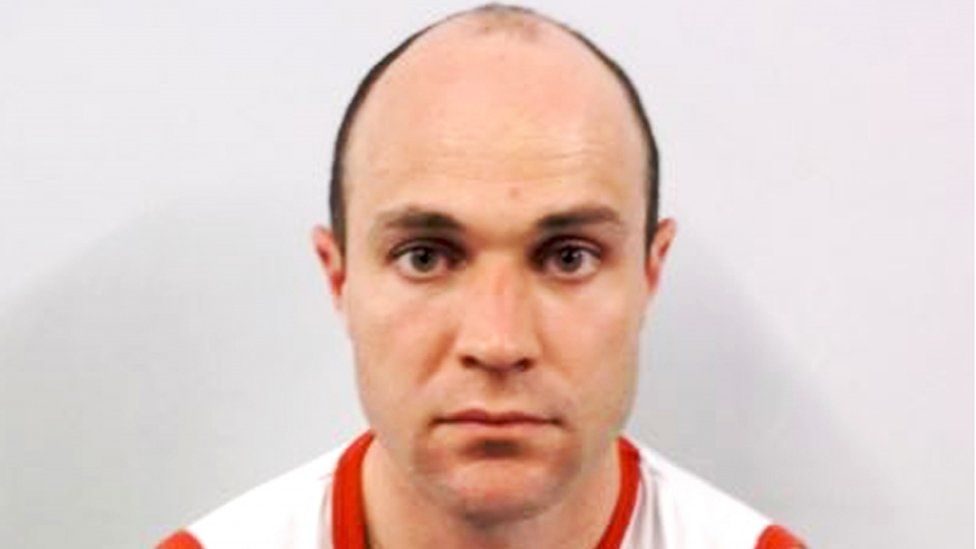 An Army sergeant has been jailed for life for trying to murder his wife by sabotaging her parachutes.
Victoria Cilliers, 41, survived a 4,000ft (1,220m) fall at Netheravon airfield, Wiltshire, in April 2015.
Emile Cilliers, 38, of the Royal Army Physical Training Corps, also tried to kill her by causing a gas leak at the family home.
At Winchester Crown Court, Cilliers was told he would have to serve a minimum of 18 years.
In sentencing, Mr Justice Sweeney told Cilliers he was "of quite exceptional callousness and a person who would stop at nothing to gratify your own desires".
He described the evidence as "overwhelming" and said Cilliers had three motives.
They were the money he thought he would receive in life insurance, the concern that his wife - a senior officer - could ruin his Army career, and because his wife's death would clear the way for a new life with another woman.
"You continued to pursue your selfish financial, emotional, and sexual desires," said the judge.
Mrs Cilliers, a highly-experienced parachuting instructor, suffered near-fatal injuries when both her main and reserve parachutes failed in a jump at the Army Parachute Association.
Her survival was described as a "near-miracle". It was put down to the soft soil of the ploughed field where she landed.
Her light weight was also attributed as a factor in helping to minimise her injuries.
Mr Justice Sweeney said Mrs Cilliers, although recovered physically, had sustained serious and long-lasting psychological damage.
"This was wicked offending of extreme gravity", he told Cilliers.
Cilliers, who was an experienced parachute packer, tampered with equipment he knew his wife was going to use.
Days earlier, he had caused a gas leak at the couple's home in Amesbury by loosening a gas valve fitting in a kitchen cupboard.
He was plagued with debt and needed his wife's life insurance money to start a new life with his lover, the trial was told.
Jurors heard Cilliers believed he would get a £120,000 life insurance payout in the event of his wife's accidental death.
Wiltshire Police said: "Emile Cilliers is dangerous - he's a cold, callous, selfish man who cares only about money and his sexual conquests."
A Crown Prosecution Service spokeswoman added: "The evidence all pointed to Emile Cilliers as the man with the motive and the opportunity to commit these calculated attempts to murder his wife."
The Ministry of Defence said, in line with normal procedure when a soldier is sentenced to imprisonment, an application would be made for Cilliers' discharge from the Army.
Related Internet Links
The BBC is not responsible for the content of external sites.