Acquitted Wiltshire woman to face race charge in court again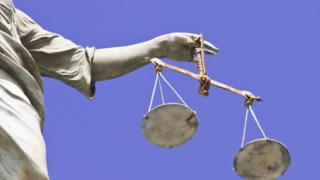 A woman cleared of racial abuse will now face a further court hearing after her acquittal was overturned.
Lord Justice Lindblom and Mrs Justice McGowan ruled that Chippenham magistrates were wrong to clear Jane Elizabeth Distill, 34, of a racially aggravated public order offence.
The case must be now be reconsidered by a different bench of magistrates.
Ms Distill was visiting her grandmother in Swindon in July 2016 when she allegedly made offensive remarks.
Next-door neighbour Marek Nykiel was watering his flowers when he heard a door bang and claimed he recognised Ms Distill's voice as she shouted racial abuse.
Lord Justice Lindblom said Mr Nykiel's wife Alicja also heard, but Ms Distill denied using abusive language.
She was cleared in January this year of using threatening words or behaviour in a racially aggravated manner.
Ruling challenged
Under the relevant legislation, such an offence cannot be committed if it has occurred "inside a dwelling".
Magistrates ruled Ms Distill had no case to answer because the back garden of her grandmother's house constituted part of her "dwelling".
However Director of Public Prosecutions Alison Saunders challenged the ruling.
In overturning the magistrates' decision at the High Court in London on Friday, Lord Justice Lindblom said a "dwelling" must be something "that can truly be described as 'a structure' or 'part of a structure'".
With Mrs Justice McGowan agreeing, he ruled the magistrates were wrong to conclude that Ms Distill had no case to answer and she must face a further court hearing.