UKIP candidate Paddy Singh suspended over 'racist' tweets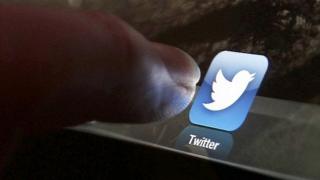 A UKIP general election candidate has been suspended by the party as part of an investigation into racist tweets.
Paddy Singh, candidate for Wiltshire North, made derogatory comments about Africans and Jews in 2014 and 2015.
Mr Singh confirmed to the BBC he sent the tweets and said he "did not mean to cause offence or be racist".
UKIP said it would conduct a "full investigation" and was "withdrawing support for his candidacy" at the general election.
The tweets from Mr Singh's twitter account date back to 2014 and came to light after they were posted on the Hope Not Hate political action group's website.
One comment included a reference to "Jews in concentration camps" and others described African people and Chinese people as "animals".
A UKIP spokesman said Mr Singh had been suspended from the party and they "had no choice but to withdraw our endorsement as a candidate and will conduct a full investigation."
'Vile views'
Mr Singh, from Salisbury, said he has "never been racist" and "condemned anyone who is".
He said he "did not mean to cause any offence or be racist" and added he was "just trying to comment on certain articles in anger".
"Instead of tweeting immediately in anger, I should have reflected on the articles and tweeted the next day.
"I will definitely reflect on what I say, and will not write anything spontaneously in anger," he said.
Green Party candidate Phil Chamberlain said UKIP was "scraping the bottom of the barrel for candidates if they think that such vile views are acceptable".
Conservative candidate James Gray called the statements "simply disgusting and disgraceful".
Liberal Democrat candidate Brian Mathew said: "If it is trampling on public decency, this is a police matter."
Other Wiltshire North candidates have yet to respond to the BBC.
Wiltshire Police said they had not received any reports or complaints regarding the tweets.