Swindon woman hit in road sweeper crash is named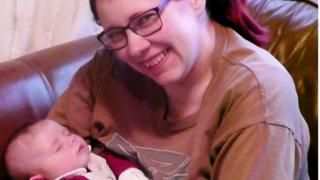 A woman who died in a crash involving a mechanical road sweeper has been named by police.
Nina Maggs, who was 32 and also known as Telina Henson, died on Beechcroft Road, Stratton, Swindon, on Thursday, 23 February.
In tribute, her family said she "had a huge heart and enough love for everyone".
Ms Maggs died near the Arkells Brewery on her way to collect her baby daughter from a childminder.
Her family added: "Although Nina suffered with MS [multiple sclerosis], she overcame her illness and was a strong fighter. She was a pillar of strength for all around her, the strongest person we know."
She leaves behind her husband Nick, her daughter, mother and stepfather, Maureen and Keith, and her brother and two sisters.