Averies Recycling brothers spared jail for Swindon tip fire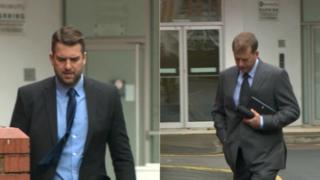 Two men whose waste site burned for two months after 3,000 tonnes of rubbish caught fire, have been spared jail.
Brothers Lee and David Averies had admitted breaching the Environmental Protection Act, last month.
The blaze at Averies Recycling Ltd in Swindon in 2014, cost an estimated £500,000 to put out.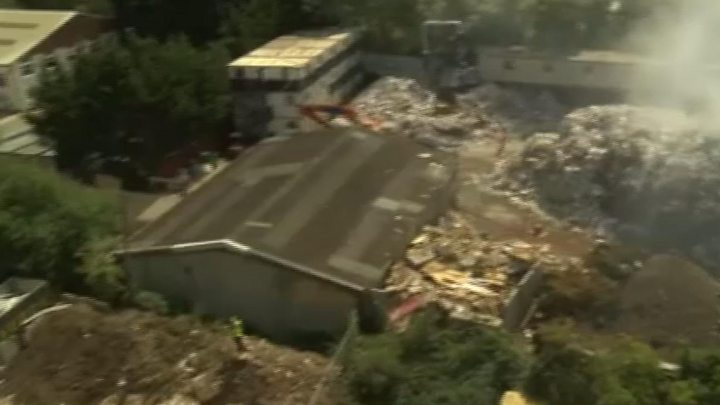 At Swindon Crown Court, Lee Averies was given a 12 month sentence suspended for two years. David Averies was fined £4,208 plus costs of £50,000.
Lee was also given a Criminal Behaviour Order, which bans him from the industry for five years, and David was disqualified from being a director for three years.
Bernie Brannan, from landowners Swindon Borough Council, said there was a "certain amount of satisfaction that they got what they deserved".
"People are paying good money to have their waste taken away by reputable people and it was just left there, not dealt with properly," he said.
"So they put the cost onto somebody else - in this case, the public purse, it's just not on.
"Perhaps we could have been more proactive as a landowner but we don't enforce the site or monitor the site, that comes under the regulations of the Environment Agency."
The Environment Agency (EA) revoked the Averies' licence as a waste carrier, in November 2014.
'Flouted the law'
Colin Chiverton, from the EA, said the brothers "didn't take responsibility" and the sentencing was a "good result".
"They had the opportunity to clear the site and to run the site in a way that complied with the law and they flouted it," he said.
The charges related to the Marshgate site and another - Swindon Skips Ltd, in Cheyney Manor - which have since gone into administration.
A Proceeds of Crime Act hearing is expected to take place next year.