Thousands of GP appointments missed in Wiltshire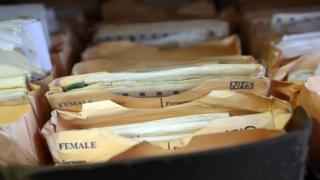 More than 500 hours of medical appointments were missed in three months at doctors surgeries across Wiltshire, figures show.
Between 1 July and 30 September patients failed to attend 15,500 appointments at practices in the area.
Dr Peter Jenkins of Wiltshire Clinical Commissioning Group (CCG) described the missed appointments as "staggering".
The CCG said the problem had a "huge impact" on the NHS.
The body said missed appointments "prevent other patients from being seen and waste the time of ever-stretched doctors and nurses".
'Shocking'
Dr Jenkins said: "Simply by cancelling unwanted appointments, even if it is a few minutes before, it means that other patients have an opportunity to be seen more quickly and perhaps see their own GP.
"We were aware that most practices experience several DNAs ['Did Not Attend'] each day, but the volumes we are seeing are quite frankly, shocking."
Dr Richard Sandford-Hill of Market Lavington Surgery added: "It's really important that people understand the impact they have if they simply do not turn up.
"Everyone has a responsibility to look after the NHS, and we urge Wiltshire people to cancel when they don't need the appointment so that those most in need are able to be seen more quickly."