A new railway station at Wilton 'would boost economy'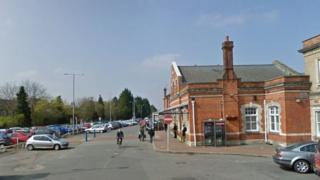 A new railway station would improve connections between south Wiltshire and London, a local MP has said.
Last year nearly two million people used Salisbury station but there is no space for it to expand to meet demand.
The city's MP John Glen said a station at Wilton would help improve the county's transport links and economy.
Network Rail said funding had not been secured and the decision would be made by central government.
"The funding is paid for by the Department for Transport and the local council," the Network Rail spokesman said.
He added that a strategy looking at the regional implications of a new station would need to be developed with the council before funding could be explored.
Conservative MP John Glen said if there were more trains there would have to be adequate car parking for people to use the services from Salisbury.
He believes a station at Wilton, two-and-a-half miles up the road, would ease the pressure on services through Salisbury and would provide additional parking.
"[Salisbury station] is not fit for purpose. You can't have a station car park that's full at 07:30 and expect it to be useful if you expand the number of trains," Mr Glen said.
Wiltshire Council said it supported the project and officers had been working with partners to enable a business plan to be created.
"However, it is likely to be some years before this plan comes to fruition," a spokesman for the council said.