TransWilts rail service made permanent by government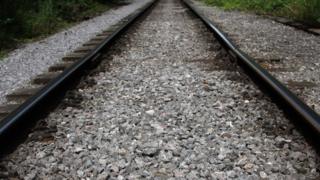 A community rail service in Wiltshire has received permanent status from the government after a successful trial.
The TransWilts line links Westbury, Trowbridge, Melksham and Chippenham with Swindon.
The service is a partnership between Great Western Railway and TransWilts Community Rail Partnership.
The Department for Transport said: "Designating the line as a community service will breathe new life into this route and ensure its long-term future."
TransWilts Community Rail Partnership comprises local organisations, train operators, Wiltshire Council, rail users and other interest groups.
Community rail partnerships were set up by the Department for Transport to make local services more efficient.
TransWilts chairman Paul Johnson said: "We are delighted to achieve our service designation which recognises the efforts and support of our local members and volunteers in establishing improved local services."
Great Western Railway managing director Mark Hopwood said: "Community rail provides some of our fastest growing and most reliable services, and customer growth of our TransWilts services has been exceptional."
The 32-mile (51 km) TransWilts service launched in December 2013 and was funded via a Department for Transport (DfT) grant of £4.25m, supporting the service for three years.