Becky Godden killing: Accused 'did not know victim'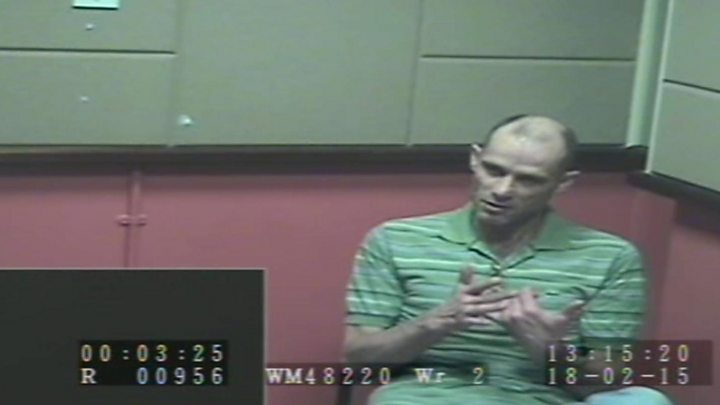 A man accused of murdering a woman who worked as a prostitute has denied he paid her for sex.
Christopher Halliwell denies killing Becky Godden between 1 January 2003 and 3 April 2008. She was last seen getting into a taxi outside a club in Swindon.
Bristol Crown Court heard Mr Halliwell told police he did not recognise a photograph of her when he was shown it while being questioned.
Miss Godden's remains were found in a Gloucestershire field in 2011.
The prosecution alleges Mr Halliwell, 52, formerly of Ashbury Avenue, Swindon, strangled the 20 year old and buried her in Oxo Bottom field in Eastleach.
The court has previously been told told he initially confessed to strangling Miss Godden and led police to the exact spot of her remains but he has since pleaded not guilty to murder and is representing himself at his trial.
Call-girls
A transcript of the accused's interview with police was read out in court in which he was asked about his job as a taxi driver.
He said the "red-light district" was near the taxi office, and that he "occasionally used a call-girl".
He rejected a statement given by another sex worker which claimed he had paid Miss Godden for sex. When asked if he was a client of hers, he replied "no comment".
When asked if he recognised her in a photo, he replied: "No. Haven't a clue who she is."
In the police interview he was also asked if he knew Eastleach, and he said he was employed on a building project there in 1996.
The defendant told the court that if was found guilty he would "get a natural", meaning he would receive a natural life sentence, and die in prison.
He is already serving a life sentence for murdering Sian O'Callaghan in 2011.
She went missing after a night out with friends in Swindon.
The case continues.