Becky Godden killing: Body parts 'removed after burial' theory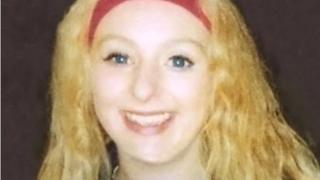 The buried remains of a woman allegedly murdered by a taxi driver may have been revisited and partially removed, a court has been told.
Christopher Halliwell, 52, denies killing sex worker Becky Godden between 1 January 2003 and 3 April 2008.
Bristol Crown Court has been told Halliwell initially confessed to strangling Miss Godden and led police to the "exact spot" of her remains.
Mr Halliwell is serving a life sentence for murdering Sian O'Callaghan in 2011.
Miss O'Callaghan went missing after a night out with friends in Swindon.
Miss Godden was last seen alive getting into a taxi outside a club in Swindon.
Her skeletal remains were found in Eastleach, Gloucestershire, in 2011.
The jury heard her skull and arms were missing when the remains were excavated by police.
'No trauma marks'
Speaking in court, Professor John Hunter, a forensic archaeologist, suggested the body could have been revisited after burial and the head and arms removed.
"This would explain why some of the parts of the anatomy were out of anatomical position," he said.
He did not believe the head and arms had been removed before burial because there there "were no trauma marks" to suggest that possibility.
And he said if the body was scavenged by animals, "it is unusual that the degree of scavenging should be selective to just the head and arms."
Professor Hunter said there was no evidence the head and arms could have been removed by ploughing.
Pathologist Dr Ashley Fegan-Earl said he could not ascertain the cause of death.
Mr Halliwell, who is representing himself, denies Miss Godden's murder.
The case continues.