IPCC reports Wiltshire Police could not have stopped Alison Connolly's murder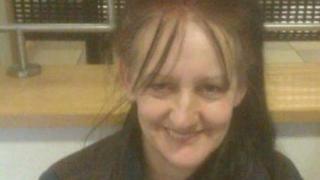 An Independent Police Complaints Commission (IPCC) inquiry has found Wiltshire Police could not have stopped the murder of a mother of eight.
Alison Connolly, from Swindon, died from a stab wound to her chest after an argument over a moped last year.
Charice Gassmann, 19, was convicted of murder and Amberstasia Gassmann, 23, was found guilty of manslaughter.
The report concluded "no-one serving with the police could have foreseen the events leading to the stabbing".
The inquiry looked at Wiltshire Police's response to incidents at the flats where Alison Connolly was stabbed to death.
It found "no indication that the behaviour of anyone serving with the force fell below the standard expected" or that their "performance was unsatisfactory".
The IPCC also looked at two reports of disorder at Evelyn House, Royston Road, where Mrs Connolly lived.
Phone calls were received by police at 18.22 BST on 11 May and the following afternoon at 13.56 BST, less than two hours before the fatal stabbing.
Analysis of evidence from officers and staff dealing with the incidents and members of the public led the IPCC to conclude there were "no opportunities to prevent the escalation of violence to a fatal outcome".
Sisters Charice and Amberstasia Gassmann are currently serving combined jail sentences totalling 31 years for the killing.
Both have lodged appeals against their sentences. Charice Gassmann is also appealing against her conviction.